Facial Injectables and Fillers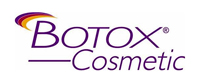 BOTOX® Cosmetic injections are office treatments and do not require any recuperation time.
BOTOX® Cosmetic is an injection that is placed in facial muscles. The toxin is a diluted version of the botulinum toxin. BOTOX® Cosmetic temporarily paralyzes specific facial muscles so that they can not contract and create facial lines and wrinkles. The toxin does wear off after several months and therefore needs repeated treatments for the desired effect.

JUVEDERM® is a gel made of a non-animal based, hyaluronic acid that is used to treat moderate to severe facial wrinkles and folds, such as nasolabial folds. JUVEDERM® can also provide hollow cheeks a fuller appearance, and even augment lips. Because the solution contains hyaluronic acid, it is eventually absorbed naturally by the body. This means that the patient will need to receive JUVEDERM® injections about every six to eight months in order to maintain the youthful results.

Restylane®, a gel consisting of a non-animal based, hyaluronic acid, is used in small amounts to restore volume and structure of the skin. Restylane® can also be injected in the lips for augmentation in addition to reducing the appearance of fine lines and wrinkles. The results usually last about six months before the hyaluronic acid is naturally absorbed by the body. Additional treatment sessions will be needed in order for the individual to uphold the volume.

Sculptra® Aesthetic is a poly-lactate acid (PLLA)-based treatment. Once injected, it begins working deep within the skin to stimulate collagen production, reinforcing the skin's inner structure and restoring its volume.
Fat Transfer
Fat Transfer is the process of using a patient's own fat and can be used to compliment facial cosmetic surgery. It can also be preformed as a stand alone procedure.