Sciton Contour Laser Resurfacing

The Contour laser allows for precision of depth, removal, and tightening of  facial skin wrinkles. By using a computer generated energy of laser light, greater precision, accuracy, and, control can be achieved. The technology uses both ablation(removal of top layers of skin into dust) and thermal energy to tighten the skin. This allows for adjustments suited for each patient's needs and skin types. The laser actually planes down the wrinkles and stimulates new collagen growth in the deeper layers of skin.
Smartxide DOT Laser

Dot laser therapy can be used to rejuvenate the top layers of skin with less down time. This laser is ideal for treating sun-damaged skin, fine lines, and wrinkles. It also improves skin texture. This laser uses a computer generated pattern of small dots (similar to a pegboard),  that allows only a fraction of the skin to be removed. The areas of healthy non-injured skin surrounding each dot, allows the skin to heal faster with less down time.
Smart Lipo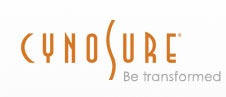 This is a type of advanced liposuction. Laser energy technology is used at the time of the liposuction. A thin wand, with the laser passing through the wand, is passed under the skin into the fat tissue. The heat energy of the light both melts the fat "into butter", allowing for more complete removal of  the fat, as well as tightening of the skin.